What's New
Group:
Jon Duvick interviewed by HPCwire!
Recent publications:
Rauch, H.B., Patrick, T.L., Klusman, K.M., Battistuzzi, F.U., Mei, W,. Brendel, V.P. & Lal, S.K. (2013) Discovery and Expression Analysis of Alternative Splicing Events Conserved among Plant SR Proteins. Mol. Biol. Evol.,doi: 10.1093/molbev/mst238 First published online: December 19, 2013. [PubMed ID: 24356560] [online article (corrected proof)] [PDF (Advance Access)]
Yi, G., Brendel, V.P., Shu, C., Li, P., Palanathan, S. & Kao, C.C. (2013) Single Nucleotide Polymorphisms of Human STING Can Affect Innate Immune Response to Cyclic Dinucleotides. PLoS One 8, e77846. [PubMed ID: 24204993] [online article] [PDF]
PlantGDB News:
Brendel Group - Volker Brendel
Volker Brendel is Professor of Biology and Computer Science at Indiana University in Bloomington.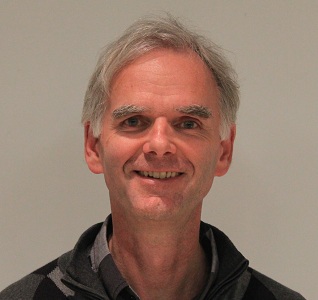 Volker Brendel
Indiana University
Department of Biology
and School of Informatics and Computing
Simon Hall 205C
212 South Hawthorne Drive
Bloomington, IN 47405-7003, U.S.A.
Tel.: (812) 855-7074
E-mail: vbrendel@indiana.edu
WWW: http://brendelgroup.org/