What's New
Raborn, R.T., Spitze, K., Brendel, V.P. & Lynch, M. (2016) Promoter architecture and sex-specific gene expression in Daphnia pulex. Genetics [Early online: 31 August 2016]
Duvick, J., Standage, D.S., Merchant, N. & Brendel, V.P. (2016) xGDBvm: A Web GUI-driven workflow for annotating eukaryotic genomes in the cloud. The Plant Cell 28, 840-854. [online article]
Standage, D.S., Berens, A.J., Glastad, K.M., Severin, A.J., Brendel, V.P. & Toth, A.L. (2016) Genome, transcriptom and methylome sequencing of a primitively eusocial wasp reveal a greatly reduced DNA methylaiton system in a social insect. Molecular Ecology 25, 1769-1784. [online article]
Group:
The Brendel Group provides domain expertise to advise the Jetstream national science and engineering cloud project.

V. Brendel serves on the CyVerse External Advisory Board.

V. Brendel serves as Consulting Editor of The Plant Cell.

PlantGDB News:
Brendel Group - Volker Brendel
Volker Brendel is Professor of Biology and Computer Science at Indiana University in Bloomington.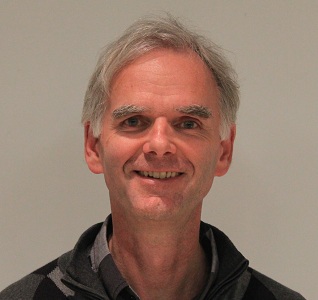 Volker Brendel
Indiana University
Department of Biology
and School of Informatics and Computing
Simon Hall 205C
212 South Hawthorne Drive
Bloomington, IN 47405-7003, U.S.A.
Tel.: (812) 855-7074
E-mail: vbrendel@indiana.edu
WWW: http://brendelgroup.org/